Boltz Middle School Wrestling
11/13/2020
With the health and well being of student-athletes, coaches and the community in mind, the middle school athletic seasons will be suspended until March 1, 2021.  If circumstances allow, the spring sports seasons that include softball, track and field, golf and unified basketball will be conducted as previously planned.  If State, County and PSD COVID guidelines and restriction were to change, allowing sports to be safely played before March 1st, that option will remain a possibility.  Cross Country, Football, Tennis, Volleyball, Girls and Boys Basketball and Wrestling seasons will not be held this year.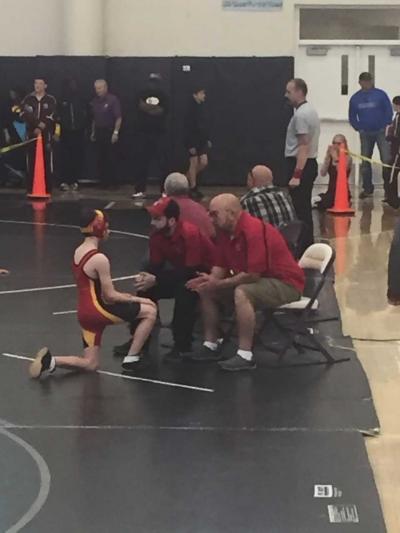 Head Coach: Lupe Padilla
  Assistant Coach: Coach Broomfield
  Assistant Coach: Coach Sanchez
  Volunteer Assistant Coach: Coach Westfall
If your student athlete is interested please make sure they sign up in the front office. 
Wrestling registration will open 10/1/19 and close 2/8/20.
Open Gym (Optional) will begin Monday December 2nd from 5:30-7:00PM at Boltz Middle School and will continue: Mondays and Wednesday in December ending at the holiday break. 
Pre-Season Camp (Optional) Will be held 3:15-5:15 January 7th-10th. 
Regular Season dates: 1/13/20 - 3/2/19:  Duel schedules can be found on the Boltz Google Calendar or here:  https://www.psdathletics.org/boltz 
Practice: 3:15-5: 15 PM - daily
Parent Meeting:  TBD
Eligibility and Integrity

Attendance Expectations

2019 schedule

Hygiene and its importance

Weight Control

Q/A
For your student-athlete to tryout, you must fill out the required athletic paperwork. Poudre School District requires that all athletic paperwork and fees are completed before a student-athlete may tryout. Please visit PSD Athletics Registration to register your student-athlete. 
If you have any registration questions, please contact:
Josh Richey, AP/Athletic Director
jrichey@psdschools.org
(970) 472-3711