Theater, or drama, is an elective option for sixth, seventh, and eighth grade students at Boltz.  This class is one semester long. Advanced Acting is open to 7th and 8th graders.

In this class, students gain exposure to different styles of theater.  The young thespians start with reader's theater/radio play to experiment with vocal expression, then move to puppetry to expand on vocal expression and learn about staging.  Students present several full acting productions, including one written by themselves!  Monologues, audition preparation, and improvisation are also presented.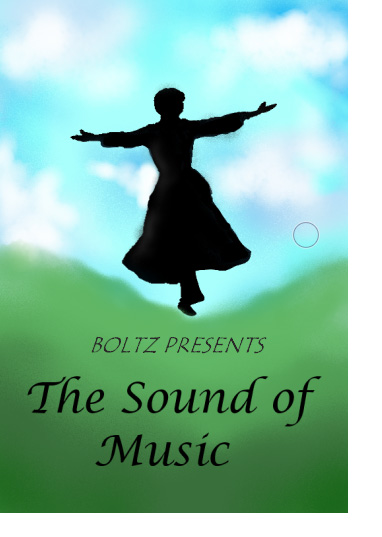 Musical Theater is a one-semester class for seventh and eighth grade students. In this class, students learn about singing, acting and dancing in musical performances.  This year's production is "The Sound of Music,"
The Boltz Musical Theater group is performing "The Sound of Music" Thursday, February 16 at 7:00pm, Friday, February 17 at 7:00pm. and Saturday, February 18 at 2:00pm.
Tickets are $5 for students and $7 for adults. Tickets may be purchased at the door (cash or check only) or online at www.showtix4u.com starting on Feb. 1 at 12 noon.
The show's poster was created by 8th grade cast member Maggie Lee.