GT
Primary tabs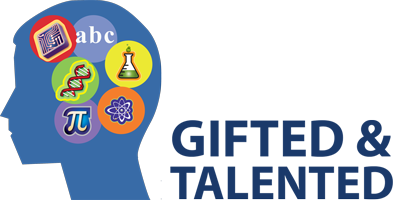 The mission of the Gifted and Talented Program at Boltz Middle School is to transform the potential of our gifted students through challenging and meaningful learning experiences so that the students may become creative producers and responsible problem solvers in the 21st century.​
---
"Did You Know?" ------ Boltz GT Students Find Rigor and Social-Emotional Learning Here
Did you know that we have small affective groups for GT students who struggle with anxiety or organization?  

Did you know that all our 8th grade GT students are taken on a high-school level college preview field trip? 

Did you know that GT students are able to attend CSU's annual Engineering Days?

Did you know about Phoenix Strings, Jazz Band, Chamber Orchestra at Boltz?  These "before school" select music groups provide Boltz students a great chance for musical rigor.

Did you know that STEM is alive and well at Boltz?  Ask our Girls in Engineering students.  Ask our students in Lego robotics.  Ask our students who use our 3D printers.  Ask our students who are doing engineering challenges in science class that are related to rollercoasters, sesmographs, and more.

Did you know that English classes around our building offer students choice so that they are choosing and reading novels of interest and at their reading level?  This happens in daily independent reading time and in leveled literature circle groups.

Did you know that our math department has accelerated pathways with compacting of curriculum?  We offer pathways that allow for both grade skipping (within the math curriculum) without skipping or compacting standards?

Did you know that the Boltz science department actually has a greenhouse?  Our GT students have leadership opportunities in monitoring and adjusting variables in that greenhouse.

Did you know that in our German and Spanish classes the teachers work on using 90-95% of the target language in class?  With that, student are able to push themselves to understand partial or full sentences in the target language—not just individual words; differentiation is natural in this environment for learning.  

Did you know that our math department uses leveled Math Mates to allow students within heterogenous classes to work above their grade-level?

Did you know,in classes around our building, our students are engaged in Socratic Seminars, Philosophical Chairs, and other AVID/college-ready strategies for learning?

Did you know that our GT students are able to pursue mini-mentorships with community members who work in professions they find interesting? 

Did you know that students in our English classes develop individualized writing goals which can push them beyond grade-level writing standards and rubrics?
"Follow Your Passion" -------- GT Advanced Learning Plans (ALPs) at Boltz
Gifted and Talented students at Boltz work with our GT team of teachers and parents to choose annual goals for their Advanced Learning Plan in their area(s) of giftedness as a way to pursue a personal interest, to dig in and find a special challenge, and/or to supplement the education opportunities found in the school's curriculum.  Students choose the path.
Here in the Boltz GT Program, each student's ALP is opportunity driven—he/she will get out of the ALP what he/she puts into it.  So, we ask the GT students to choose the ALP goals with thought.  We want them to pick something they care about—something they really want to learn or really want to change.  This ALP isn't about extra work—it's about an opportunity being offered.  Each student will decide what do to with that offered opportunity.
All of our ALP goals aim to give your GT children a chance to develop the Essential Skills required by the Colorado Academic Standards.   
---
Gifted Identification in Poudre School District
Link to PSD Gifted and Talented page 
Here is a Word document that clearly explains the GT Identification Criteria in PSD. 
---
Online resources for parents of GT children:
Websites for Parents from the Renzulli Center for Gifted Education  
48 Essential Links for Parents of GT Children  
Hoagie's Gifted Education Page    
Online resources for GT students:
Gifted and Talented Online—cool activity sites